Good Sports and Target Team Up to Provide Sports Equipment for 200 Schools
Tuesday, November 1, 2016 — BOSTON – Good Sports, a national nonprofit founded to give all kids the lifelong benefits of sport and physical activity, is teaming up with Target to provide much-needed sports equipment to elementary schools in the U.S.  As part of Target's commitment to wellness, the national retailer pledged $150,000 to fund new equipment for thousands of kids at 200 schools in 20 cities across the country. The partnership kicked off at Good Sports headquarters in Boston, where Target employee volunteers packed P.E. and recess donation boxes filled with items such as foam footballs, rubber playground balls, jump ropes, soccer balls and scrimmage vests.  
"At Target, we are committed to helping make wellness a way of life for our team members, guests and communities," said Laysha Ward, chief corporate social responsibility officer, Target. "That's why we are excited to partner with an impressive array of organizations, including Good Sports, who are already doing such important work to make an impact in the wellness space. Together, we will help remove barriers to wellness in our communities, working to increase the consumption of nutrient-dense food and physical activity of kids and families across the country." 

According to nationwide research, youth sports participation rates have been steadily declining over the past decade and the high cost, including sports equipment, is one of the major barriers to play. The collaboration between Good Sports and Target will directly impact thousands of kids in the United States, providing the necessary equipment for sports and physical activity programs.

"The Good Sports mission to give all kids the opportunity to play is a natural fit with Target's focus on health and wellness and we're thankful to be one of their early beneficiaries in this space," said Good Sports CEO Melissa Harper. "We know how vitally important it is to give our children all the tools they need to be active and play so they can experience the many long-term benefits of sports. This donation will make an immediate positive impact and we hope to work together with Target for many years to come."

Schools and community organizations interested in receiving an equipment donation from Good Sports can submit an application by visiting the organization's website at www.goodsports.org and completing the online application. Approved applicants are able to receive up to six donations over a two-year period. Any questions regarding the application can be directed to the Good Sports Community Team at community@goodsports.org. 
About Target
Minneapolis-based Target Corporation (NYSE: TGT) serves guests at 1,792 stores and at Target.com. Since 1946, Target has given 5 percent of its profit to communities, which today equals more than $4 million a week. For more information, visit Target.com/Pressroom. For a behind-the-scenes look at Target, visit Target.com/abullseyeview or follow @TargetNews on Twitter.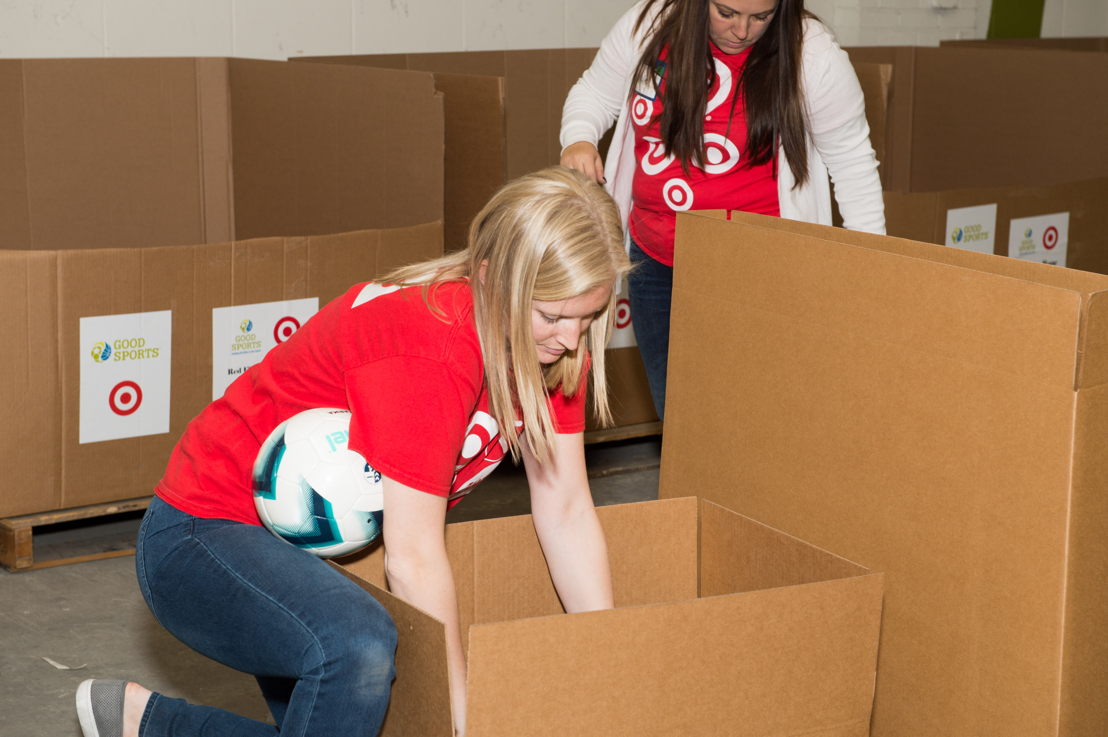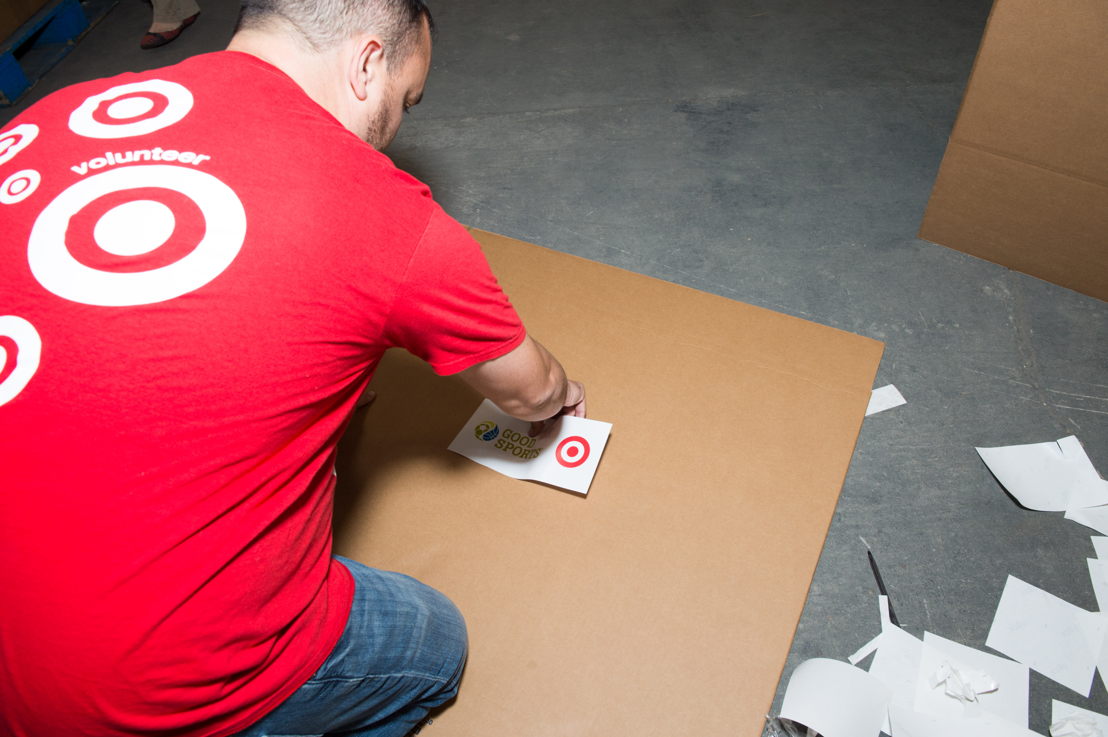 Katrina Younce Media Contact at PRO Sports Communications